hey there, looking to see what the best and safest move is with this bath vent.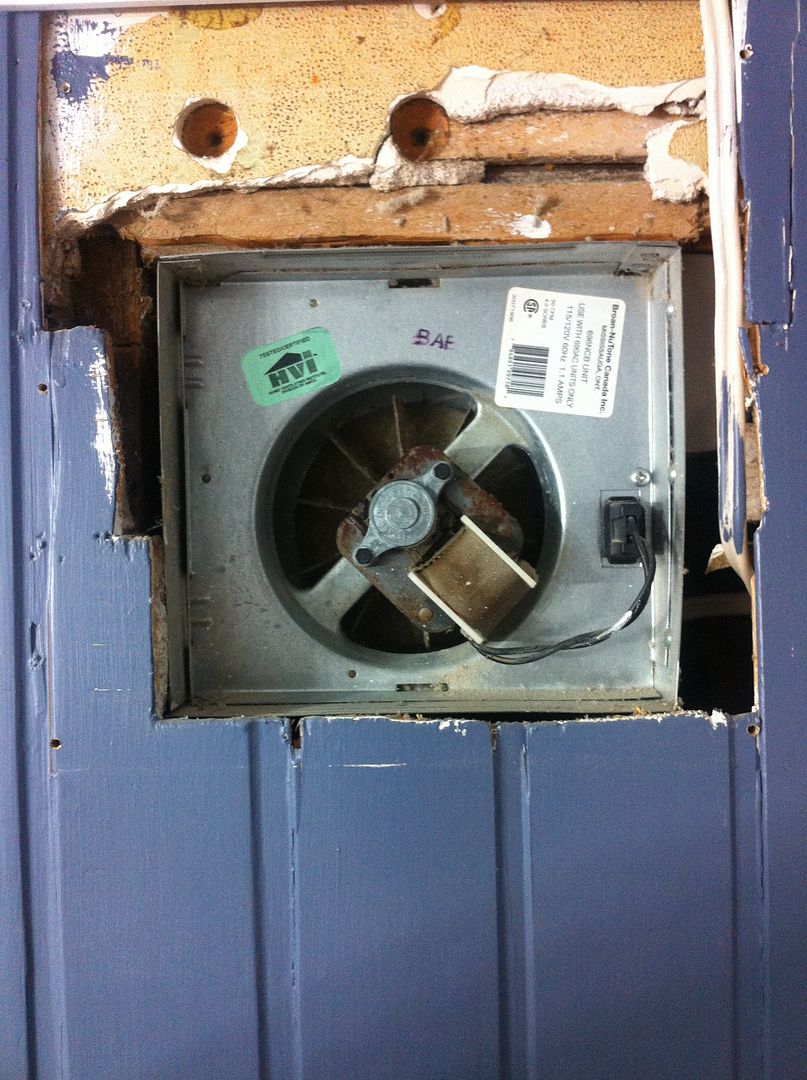 right now its just venting down the wall into the basement, i could rip the wall out in time to put proper ducting in it but for now is putting an elbow on the exit in the basement to outside best?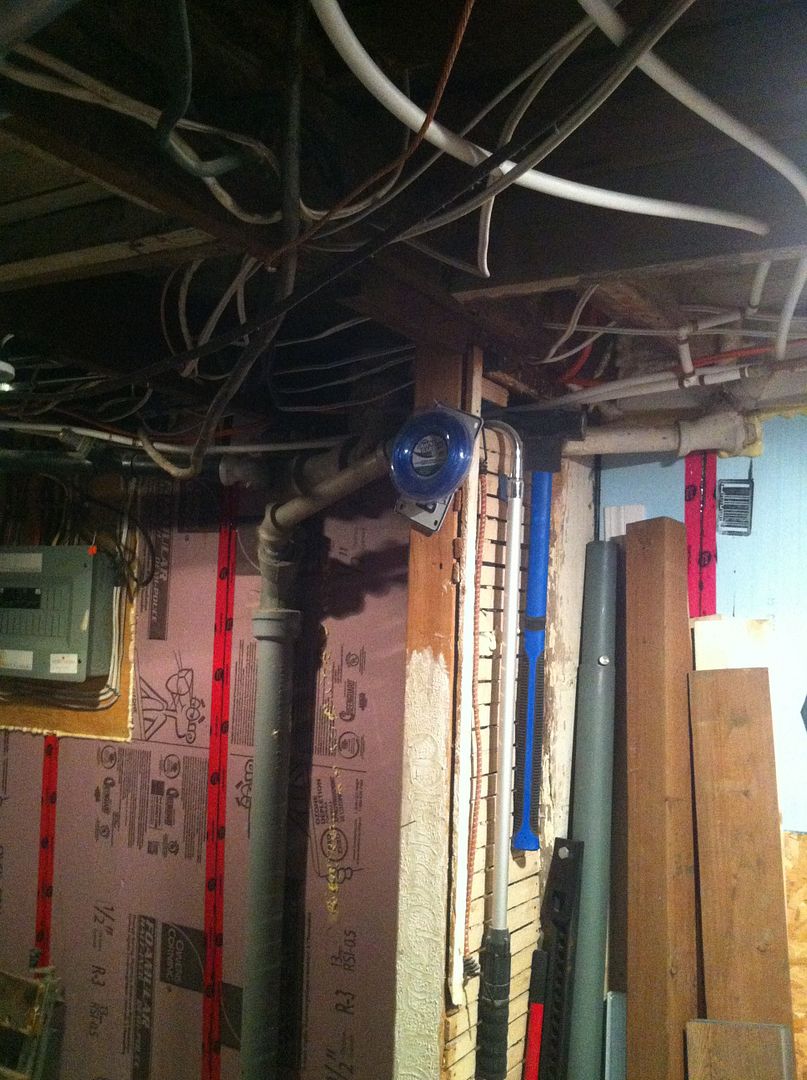 i can't go up since the wall is in between the house and the addition on the back where the bathroom/stairs go to the basement.
also, is it safe to add a stove fan exhaust to the ducting into the same line or would a back flow type device be necessary? the stove/fan is right behind where the bathroom fan is.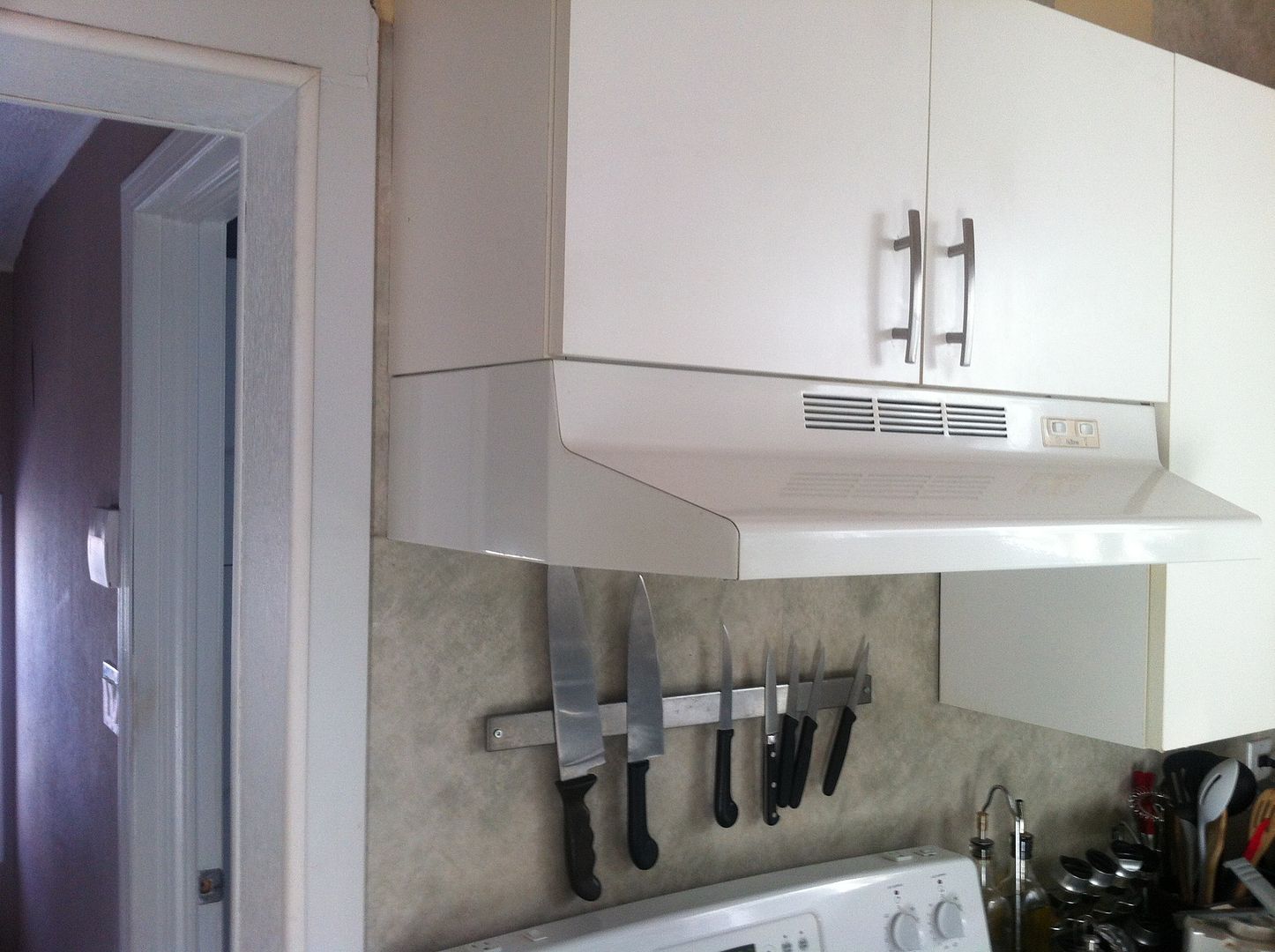 thanks